Below are a testimonials by a few of our fantastic patients.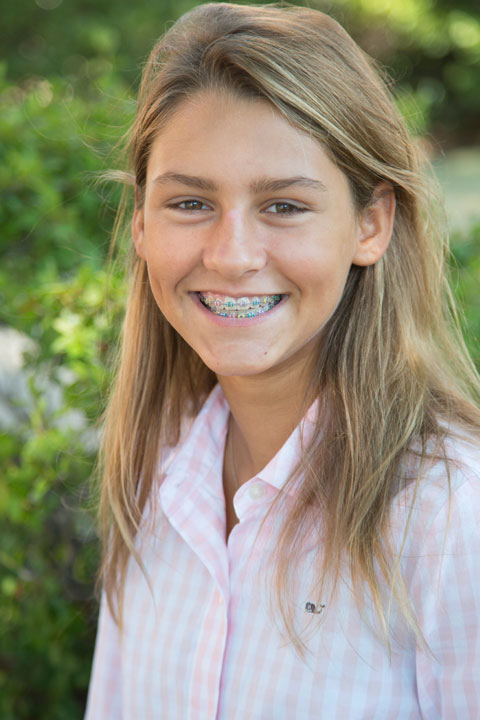 Darya
"I've had a great experience and always look forward to coming to my visits. They make me feel like family when I'm here and the entire staff is amazing. I'll miss coming here when I'm finished with my braces!" – Darya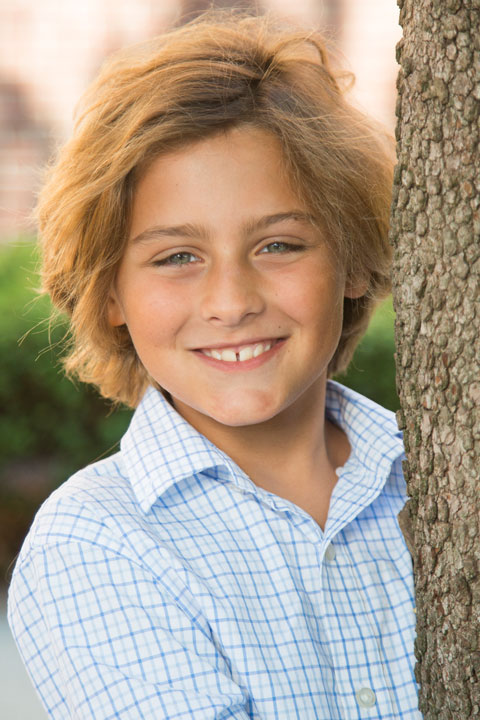 Sebastian
"Even though my son wasn't ready for treatment yet, Dr. Papasikos was honest and explained everything thoroughly and clearly. The office is super impressive and my son always leaves with a smile on his face.  I've brought all of my children to see Dr. Papasikos and wouldn't consider going anywhere else." – Sebastian's father.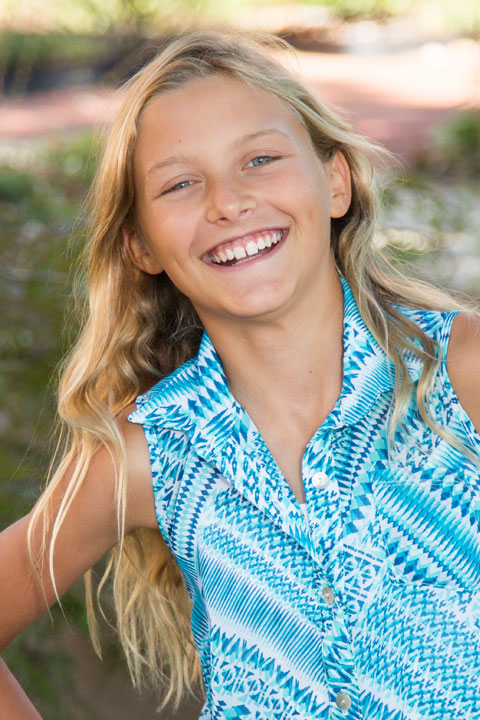 Anya
"We love Papasikos Orthodontics and are so glad we found this office. The doctors and staff are professional, friendly, and walked us through the entire process. They made our family feel very comfortable and relaxed. I would highly recommend them!" – Anya's mother.
Roodney Hypolite, Verona, NJ – The service here is great, and it always smells good. I recommend coming here lol.
---
Amy Morel L'Horset, Montclair, NJ – We can't say enough about our fabulous experiences here with our 10 and 12 year old sons. Efficient office, knowledgeable, and FUN staff, make the experience great for parents and kids! My boys have enjoyed the friendly perks…photo booths, Let's Yo gift cards,
holiday celebrations and contests, this list goes on and on! Great parking, pleasant waiting room, easy to reach office staff!
---
Sarah Hamre, Montclair, NJ – I got my braces off 12 years ago and have had a permanent bottom retainer ever since. Some of the glue recently came off, causing my retainer to get bent out of place. I searched online and found great reviews for Papasikos Orthodontics. They were able to schedule me in the same week, and when I went in, they were extremely friendly and very quick, and repaired my retainer in no time. I had been expecting to pay about $150 for the repair, but much to my surprise, they said it was on the house! Great service and a great environment, I would highly recommend to anyone.
---
Cynthia Leigh Heim, Montclair, NJ – We love Papasikos Orthodontics!!! Dr. Arianna is fantastically skilled, and makes visits fun for our daughter! Sofia's pearly whites are gorgeous!!! We feel we are in great hands in this journey to a perfect smile. Thank you, Papasikos Orthodontics! xoxo
---
Gordon Brott, Glen Ridge, NJ – We've had a great experience with Papasikos Orthodontics. Our family dentist suggested our 7 year old (who had lost 9 teeth already) may need to get braces, and we were apprehensive about doing it so early. They were very understanding – not pushy in the slightest and and we ended up going forward with things. 8 months with lower braces the teeth moved as they should, braces are off and things are looking good. The entire office is friendly and helpful – fully recommend them.
---
Tatiana Soliman , Montclair, NJ – Dr. Arianna Papasikos & team are absolutely wonderful! The entire experience from consultation to end was seamless. I would highly recommend her to anyone considering orthodontic treatment.
---
Joe Fusco, Verona, NJ – Thank you so much for the work on my retainer. The staff and orthodontist are top notch and extremely friendly!!
---
Catherine Edgerton, Verona, NJ – The office is tastefully decorated, with parking in the back. The staff members were professional and pleasant. The doctor was honest.
---
Nick Boyko, Bloomfield, NJ – I highly recommend Dr. Papasikos' office to anyone seeking an orthodontist. Together, him and his staff are personable, skilled, and efficient.
---
Evan Harder, Bloomfield, NJ – Dr. Papasikos and staff are knowledgeable, friendly and helpful. (The team offered my water while I waited and even remembered some personal details I had shared during my previous visit!) I was seen quickly, my questions were thoroughly addressed and I was given several clear treatment options. Overall, I had an excellent experience! I would absolutely recommend their services to friends and family.
---
Nicole Grassi, Caldwell, NJ – Dr. Jacy Papasikos provided excellent orthodontic treatment for me. I am an adult patient and had gone through one year of treatment with an alternate orthodontist but was told I had a difficult case that was hard to correct. My bite was uncomfortable and I was experiencing pain in my temporomandibular joint. I was so fortunate to approach Dr. Papasikos for treatment. He presented me with a variety of treatment options with considerations for esthetics, treatment timeline and comfort of treatment.It was easy to decide the right treatment for me and my schedule with the variety of treatment options he proposed. He corrected my bite in 1 year and my bite is now balanced and comfortable. I couldn't be happier with my results. On a few occasions Dr. Arianna Papasikos was able to see me although she wasn't my primary orthodontist she spent as much time as was necessary to hear my concerns and help me. I found both doctors to be attentive and patient. I cannot say enough to recommend these two orthodontists or their practice. The office provides a calm environment with top of the line technology for orthodontic imaging and orthodontic appliances. The office staff is friendly, kind and super accommodating for an adult's work schedule. I am a dentist and therefore have a higher understanding of orthodontic technique than the average patient (and theoretically would be harder to please!). Papasikos Orthodontics has exceeded all of my expectations and if I practiced in NJ I would feel confident referring my patients requiring orthodontic treatment to Dr. Jacy or Arianna. I highly recommend Papasikos Orthodontics for any adult or child looking
for definitive orthodontic treatment that considers esthetics AND proper function.
---
Lindsey Jackson, Montclair, NJ – I have been going to Papasikos Orthodontics for 2 years. The entire staff is wonderful and always incredibly accommodating should I need anything at all. I've been in treatment with Invisalign for 2 years and was very nervous about starting treatment and feeling self- conscious about getting Invisalign. Everyone at papasikos orthodontics is incredibly knowledgeable and and has made my experience with Invisalign an overall positive one. Highly recommend them.
---
Meryl Gutterman, Upper Montclair, NJ – We are so happy to have been referred to Papasikos Orthodontics. They have been so kind, accommodating and professional with each of my children. My children are all comfortable coming to see Dr. Jacy and Dr. Arianna and we completely trust them with my kids' care. If you are contemplating orthodontic work, visit Papasikos Orthodontics for a consultation!
---
Audrey Schwier, Nutley, NJ – I came for my first visit and treated like I've been a patient here before. The staff is amazing and the Orhonrists the best. Look no further for someone to work on your teeth. The place also has up-to-date technology Wichita is a major plus.
---
Nick and Hannah Fiorillo,  Glen Ridge, NJ – Love my smile, thank you so much! Great orthodontist!
---
Kelly Raabe, Montclair, NJ – I cannot say enough good things about Papasikos Orthodontics! The staff, the guidance, the professionalism. Top notch! I am more than pleased with my treatment and so thankful for the staff and the friends they have become!
---
Steven Moise, Verona, NJ – The service is great and I enjoy coming back.
---
Zeli Castillo, Montclair, NJ – It was a great 2 year journey!!! It was hard but we all pushed through, even when I didn't wear my rubber bands and even when I ate candy and broke brackets. Papasikos all the way!!!
---
Lexi Ann – Great orthodontist! Always extremely friendly at the door, my teeth look amazing!
---
Lawrence Knott, Bloomfield, NJ – Awesome colors
---
Vaishali Goswami, Fairfield, NJ – Dr jacy papasikos and Samantha in the office are the best.They are very courteous and professional.I highly recommend them.
---
Bria Williams, Orange, NJ – Dr. Jacy is the best! Always courteous, always explains everything to you! The entire office makes you feel so welcomed! They're a cute little family! I've recommended them so much!
---
Caitlin DiRuggiero, Montclair, NJ – Dr. Papasikos and his staff were extremely kind and knowledgeable. I would recommend going to him for all of your orthodontics needs!
---
Mellany Smith, West Orange, NJ – Good experience with my braces!!
---
Brianne Kennedy, Montclair, NJ – Such an awesome team who work with you to not only feel comfortable but also feel confident with your smile!
---
Raoul Rosenberg, Upper Montclair, NJ – My son had already completed his orthodonture in Boston. When we moved to Montclair his retainer failed. The orthodontist gave us substantial time and attention to and adjust the retainer. And then they charged us nothing!!!! (saying it was "just an adjustment."). What a wonderful welcome to a new town.
---
Zoe Gelsi,  Upper Montclair, NJ – This place is amazing. The people there are super nice and I always feel welcome. I definitely suggest them to do anything including your mouth. Thank you Papasikos!! 🙂
---
Sarah Ramberran, Montclair, NJ – I would highly recommend Dr. Jacy Papasikos. He took his time to ensure that the process of putting my braces on and taking them off was painless for me. He is very patient and caring as well. It is evident that he is passionate and knowledgeable in his field. Also, Samantha is really friendly and is easy to chat with.
---
Agatha Piechaczek, Clifton, NJ – Just completed my invsalign treatment with Dr. Jacy. Had a wonderful experience with it all. The staff there is extremely  nice and always make you feel very welcome. Would highly recommend.
---
Ellie Whittam, Montclair, NJ – I went to Dr.Arianna for my braces and got them removed recently. My teeth are perfect! She made the process as painless and effortless as it can be. Samantha at the front desk is always very efficient in making my appointments, she's also really friendly and so nice to chat with. I'd definitely recommend them to anyone in need of orthodontic work.
---
David Feigelson, Montclair, NJ – I had my braces for only 19 months and it was a very easy experience! Would recommend to everyone!
---
April Andrews, Montclair, NJ – My family just moved to Montclair from Atlanta, Ga. My daughter got her braces off right before we moved and she broke her retainer not soon after. I am so happy we found Papasikos Orthodontics! They are friendly, knowledgable and provide an incredible experience for patients from the time you walk into the office. I am grateful for their help in steering us in the right direction and getting my daughter all set with new retainers. I highly recommend them.
---
Stephanie Branciforte, Upper Montclair, NJ – We have had a wonderful experience at Dr. Papsikos office. My son was at ease during all visits and loved the treats and contests. My favorite wait during one visit was when I was offered warm chocolate cookies. Accommodating, friendly and professional!!!
---
Deirdre Cavanagh, Glen Ridge, NJ – In my 50's I had orthodontic work done in NYC. Ten years later the permanent retainer that I was given was causing me trouble and money. I loved Dr. George Papasikos so I decided to have a consultation with Dr Jacy Papasikos. We started anew and I have been
extremely happy with the result. I am much more comfortable and my teeth look better. A great decision that I am so happy I made.
---
Ana Andric, Montclair, NJ – We have two kids going to Dr. Papasikos and have had nothing but good experiences there. They are quick, on time, and are very good with the kids. Also he won't start treating them if they are not ready. Also just had an old retainer ( for me) replaced and Dr. Papasikos was yet again amazing. In addition his staff is super nice and welcoming.
---
Jeanna Composti, Bloomfield, NY – What a fantastic group! Everyone in the office is welcoming, patient, professional, and knowledgeable. I saw Dr. Arianna Papasikos, who really took care of me, answered all of my questions, and got me the results I needed. It's rare that I write a review, but I had
such a positive experience that I wanted to take the time to thank the group. I highly recommend their office.
---
Imogen Burton, Montclair, NJ – My experience at Papasikos Orthodontics was wonderful. Dr Adrianne really put my nerves at ease . The whole experience of getting my braces fitting was quick and painless. All the staff are super friendly and if I need to be seen the same day they always fit me in with no problem . The office is very hi tech and very clean . Their parking lot is huge and we can always get a spot. I am certainly going to recommend my friends go there!
---
Laura Draghici, Montclair, NJ – My 11 year old went to Papasikos for a retainer and we loved the service and professionalism of this office. Samantha at the Front Desk is always happy to help with a smile whether it's a billing question or assisting one of Orthodontists. Dr. Arianna Papasikos is excellent with kids and extremely knowledgeable. My son's teeth have greatly improved and we will continue going there for braces. I highly recommend Papasikos!
---
Nora Skinner, Upper Montclair, NJ – Our family had a terrific experience at Papasikos Orthodontics. My son needed braces on the early side, and Dr. Arianna guided him through the process (braces + retainer) expertly – she was patient, kind, and answered all his questions – and the projected results were achieved on the timeline that Dr. Arianna set out. We also saw Dr. Jacy who was equally terrific. Samantha is great, too! The team is very flexible about scheduling. We highly recommend the Papasikos team.
---
Hope Sweeney, Verona, NJ – Dr. Arianna is awesome. Im 15 years old and was very nervous getting braces for the first time. She is so nice and so sweet. Dr. Arianna took great care of me and it did not hurt at all. Dr. Jacy is great too. Thank you both for everything.
---
Sarah Elfangely,Verona, NJ – Friendly staff. Thoughtful doctors. Together they make visiting the Orthodontist an experience that leaves one smiling 😉
---
Arianna Philip, Bloomfield, NJ – My 9 year old daughter saw Dr. Arianna for a palate expander. Dr. Arianna is truly compassionate and kind. She made my daughter feel comfortable throughout the entire process and always answered our questions with no hesitation. Samanatha, her assistant, is just as kind and wonderful. I would highly recommend this practice without any hesitation.
---
Bev Sheehan, Montclair, NJ – As I got older my teeth started getting really crooked. Dr. Arianna Papasikos is fixing my smile, and with no pain. I was happy to be a candidate for Invisalign. She explained everything she was going to be doing from day one and throughout the process and showed me a computer rendition of the subtle movement that would take place over a year's time (in my case). It's really fascinating and I'm still amazed that teeth that were so crowded in my mouth could be made to fit without any extractions. Everyone in the office is friendly and professional. It's definitely the place to go.