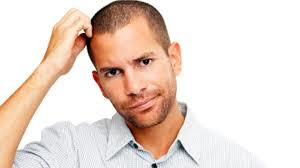 Choosing an orthodontist for you and your family in Montclair, NJ is a big decision.  All smiles are not created equal, and just because a dentist has a license is no guarantee you'll be happy with the results.  Here are 5 things you may want to consider as you choose your orthodontist:
1.  Specialty Training
Make sure every orthodontist you consider has attended 2-3 additional years of advanced specialty training after dental school.  Orthodontists limit their practices to orthodontics and dentofacial orthopedics which means orthodontic treatment is ALL they do every day.
2.  Office Atmosphere and staff
You will be visiting your orthodontist for several years, so it is important that you and your family feel very comfortable.  Is the office and equipment modern and up-to-date?  Is the staff friendly and helpful?  Is it a happy and fun place?  If the doctor and staff make you feel at home, it is likely that an equal amount of care will go into your treatment.
3.  Doctor's Communication Skills and Attitude
Not all orthodontists are "hands-on," and this shows in the final results.  Does the doctor thoroughly explain your treatment options rather than delegating this to a staff member?  Does he/she examine your child at every appointment and update you with progress?   Does the doctor remove braces early because "time is up" or is the job finished properly?
4.  Invisalign Experience (if seeking Invisalign treatment)
Some doctors will state that they do Invisalign treatment, but very few actually offer it to patients when they come in for a consultation.  Mastering the Invisalign system requires time spent obtaining the needed continuing education as well as treating many different cases.  Most people think that Invisalign does all the work, however, in reality, the company only provides the software and manufacturing process.  A certified and experienced orthodontist is needed to actually program the proper steps in order to obtain a successful result.  Find out more about Invisalign treatment at Papasikos Orthodontics here.
5.  Hidden Fees
Some orthodontists do not offer a comprehensive fee that covers all your appointments, appliances, x-rays, photos, retainers, and even retainer checks after treatment is completed.  Before you sign any paperwork, make sure that there are no hidden fees for retainers at the end or for additional Invisalign aligners.  If the office does have separate fees for certain items, those charges should be clearly outlined from the beginning.
We hope this guide has been helpful in educating you about orthodontic treatment.  Please visit our Montclair, NJ office for a complimentary consultation with Dr. Papasikos to learn more about what we can do for your smile and overall health.  Call us at 973-744-2511 or click here to request an appointment online.