Why Teens Love Invisalign
Invisalign Teen is a clear alternative to traditional metal braces that many of our patients love. We treat many teens using Invisalign Teen in Montclair, Glen Ridge, and Verona, NJ, and here are some of the main reasons why it has become a popular choice: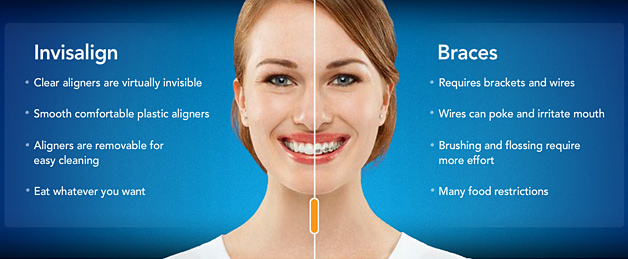 Clear Appearance
Invisalign Teen aligners are clear and barely noticeable.  This means you can straighten your teeth without others noticing you are undergoing treatment.
Removable
Invisalign aligners are removed when eating which means you can eat whatever you want, unlike traditional braces.  You can also remove them if you have a special occasion or event.
Better Hygiene
Since you remove Invisalign aligners when you brush and floss, cleaning your teeth is very easy and quick.  You don't have to worry about food getting stuck around braces and wires.
Fewer Orthodontic Visits
With Invisalign Teen, appointments are less frequent than with traditional braces.  Our doctors at Papasikos Orthodontics digitally program your treatment on a computer before you start, so you only have to come every few months for a quick visit.
Less Emergencies
There are no wires to poke or brackets to break with Invisalign Teen, so emergency appointments are very rare.  Teens who are already engaging in sports don't need to change their lifestyle.
Compliance Indicators
Invisalign Teen aligners have a special color-changing indicator that shows how many hours you have worn the aligner to make sure teens are following the proper protocol.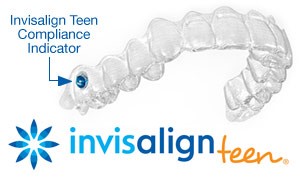 Free Replacement Aligners
You never have to worry if you loose one of your aligners, because replacements are free of charge.
Both of our orthodontists at Papasikos Orthodontics are certified Invisalign and Invisalign Teen providers. Additionally, Papasikos Orthodontics is the ONLY Invisalign Premier Provider in Montclair, NJ.  We treat more Invisalign cases per year than any other orthodontic office in Montclair, Verona, Glen Ridge, Bloomfield, and Cedar Grove, NJ so you are in great hands!  We treat many complex cases using Invisalign, so please come and see us even if you have been told you can't be treated with Invisalign.
Request a free Invisalign Teen consultation with Dr. Papasikos by filling out our
online form
or calling us at 973-744-2511!